Oral surgery
Quick, painless procedures for better oral health!
Our professional team of oral surgeons performs all types of oral procedures, using state-of-the-art technology to solve all your dental issues quickly and comfortably.
Schedule a free examination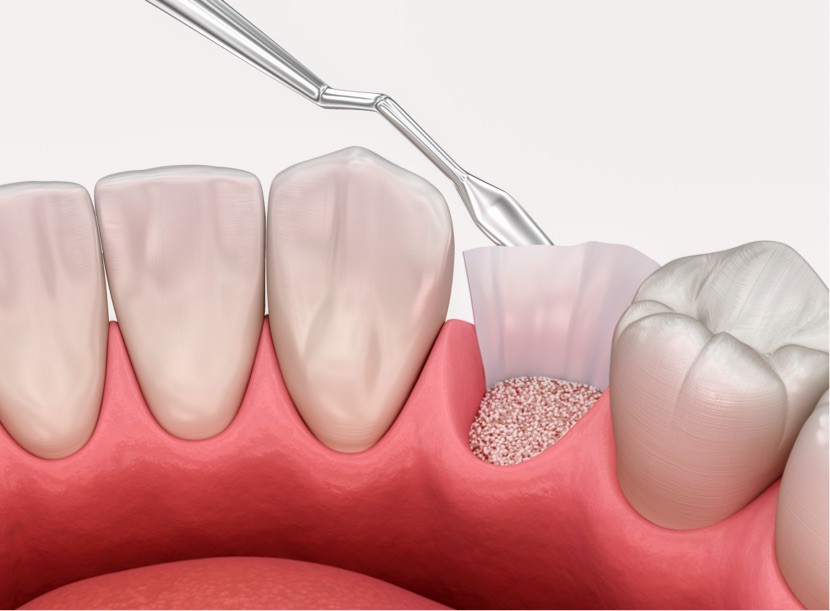 What is oral surgery and what problems can it solve?
Oral surgery encompasses several types of surgical procedures that address a variety of conditions affecting the oral cavity, particularly those that make everyday functions difficult, such as chewing food, or those that cause intense pain.
Oral surgery most often takes place before other implant or prosthetic procedures. We conduct artificial bone implantations and wisdom tooth removals as a routine part of our day-to-day work, and they serve as starting points for us to then build top-quality implant and prosthetic solutions for your new smile.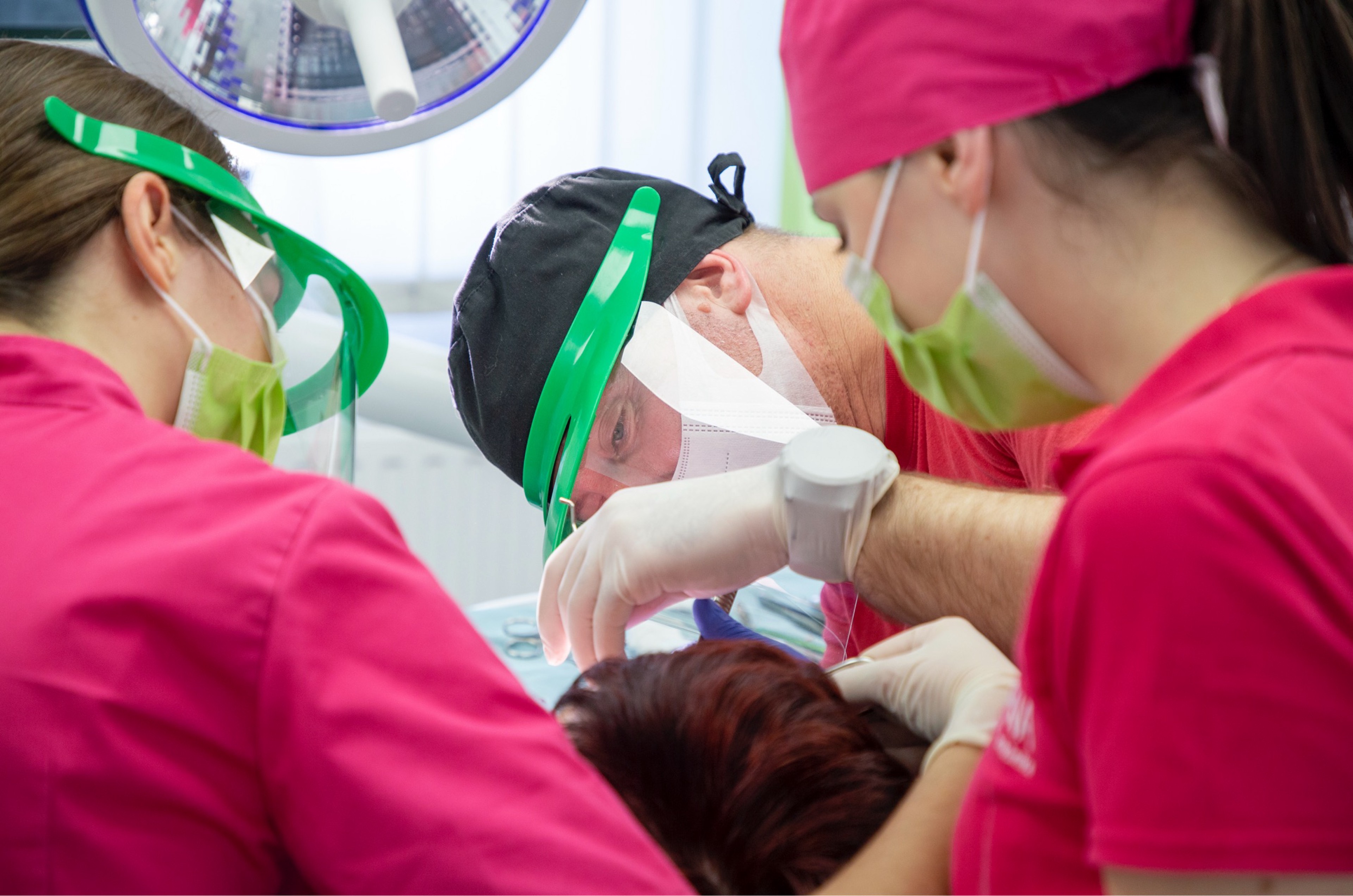 With our surgical staff, we guarantee procedures you won't even feel
Our expert team of experienced oral surgeons conducts every procedure with the help of local anesthetics. Regardless of the type of surgery you need, we guarantee it'll pass extremely quickly. We'll make sure you don't feel any pain, and that you're as comfortable as possible before, during, and after your procedure.
Schedule a free examination
Types of oral surgery available at Arena Dental clinic
Artificial bone implantation (augmentation)
Root end surgery (apicoectomy)
Sinus augmentation (sinus lift)
Cyst removal (cystectomy)
Wisdom tooth removal (alveolectomy or extraction)
How much does oral surgery cost?
The price of routine oral surgery interventions at Arena Dental clinic (including tooth removal) start at 55 € a 100 €. The price of surgery depends on both the complexity of the procedure and the individual treatment plan that our specialists will determine with you. You can find more details in our price list.
View price list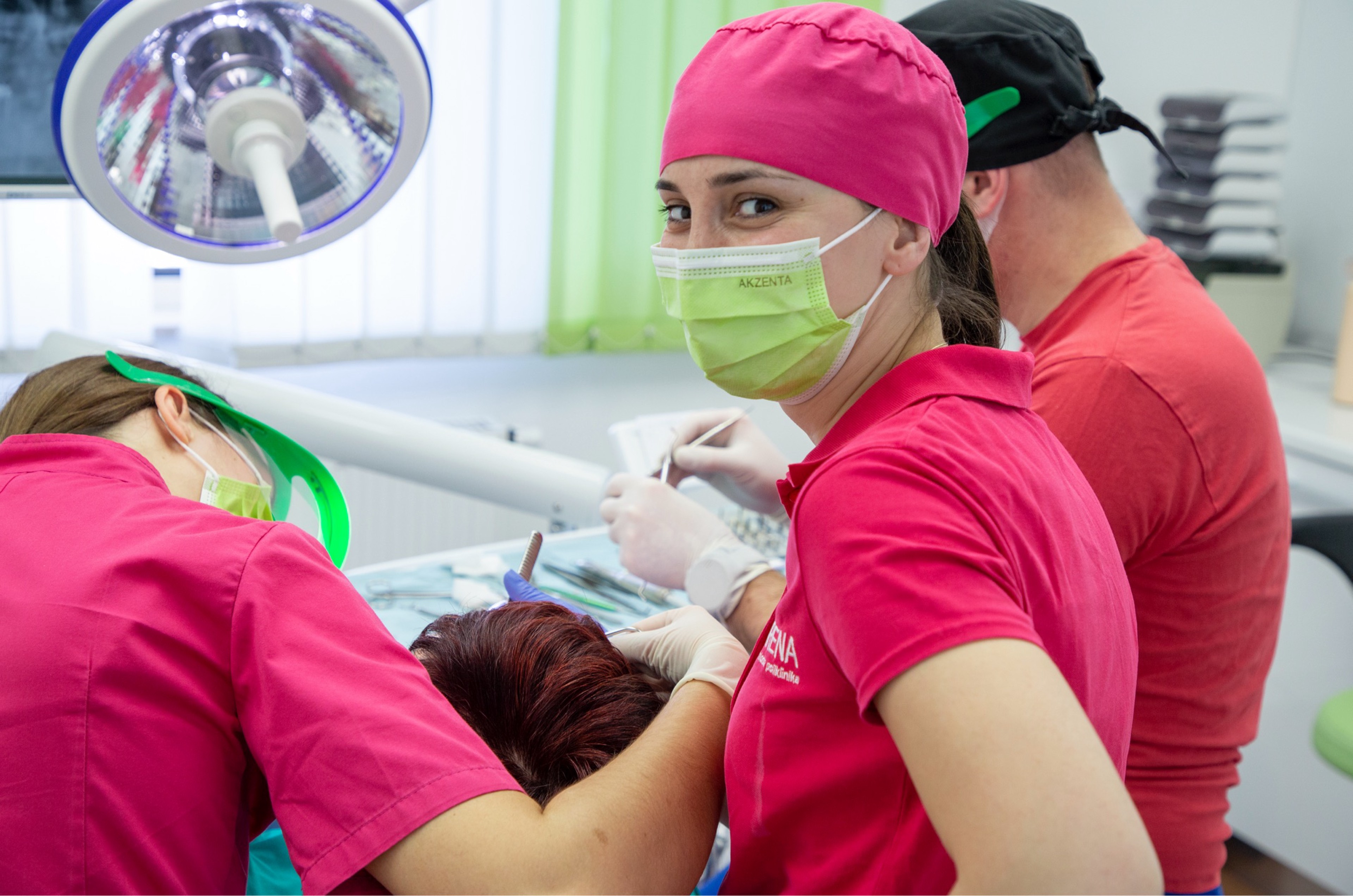 Benefits of oral surgery at Arena Dental clinic
All forms of oral surgery are available in one place
Fast, painless procedures performed by acclaimed oral surgeons
Comfortable, high tech clinics equipped for all kinds of interventions
Surgeries performed according to the highest standards in dentistry
Schedule a free examination!
Please fill out the following fields so we can schedule your appointment. Your appointment includes a free specialist examination, consultation with a dentist, a personalized treatment recommendation that addresses all your dental needs, and a price estimate that fits your budget.
Frequently asked questions about oral surgery
What if I'm allergic to anesthetics?
If I don't have enough bone mass, can I still get implants?
Can I get dental implants if I'm diabetic?
What is an abscess?
Can I use mouthwash after wisdom tooth removal?